Approach work as an opportunity for growth and improvement
We look for exceptional people because our work is exceptional.
We offer an incentive-based salary and are committed to teamwork.
The sky is our limit. For the company and for you.
The quality of your life is your responsibility
Are you dissatisfied in your current job?
Looking for an opportunity to show what you're really worth?
Do you have ideas and initiative but no one listens to you?
What we offer at the Zoo of the Pyrenees Foundation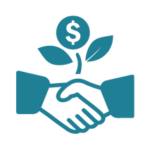 Take the reins of your life
It's scary to break out of the habits you've grown up with.
But these habits may never let you take off. Whatever you do, you will always hit walls that keep you from growing and living the life of your dreams.
Think big!
We give you the opportunity and support to show your real value.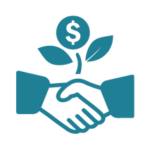 Grow as an individual and increase your income
If the company does well, you will do well too.
Team members bring new ideas to the table. We develop them during the weekly meetings.
The entire team supports new initiatives for their successful implementation.
If your initiative brings benefits to the Foundation, you will receive 15% of its monthly net value in your paycheck.
Indeed, it is the obligation of each team member to increase his or her salary with incentives. If you are not ready for this challenge, we are not the right place for you.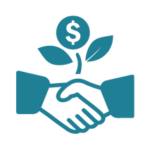 A beneficial relationship
We accompany you on your journey to success in your professional and private life.
If the day comes when we can no longer offer you what you are looking for in your life, don't feel bad about ending our relationship.
We will congratulate you on your new stage.
And no, these are not empty words.
It is very clear to us that everything you will learn during our cooperation, also about yourself, can serve as a springboard for your career.
Take this opportunity!
Job profiles we are looking for
We fight with all our strength to protect animals. We work in a wide variety of fields and are open-minded. Consult the work of the Zoo of the Pyrenees Foundation. Reflect on whether your knowledge and experience can bring important value to our purpose.
Be creative. You don't need to have a biology background. Maybe you have knowledge of marketing, journalism, how to apply for grants, or maybe you are an engineer with new ideas. All people with a performance oriented approach are welcome to join our team.
However, you must identify with our values.
Execution
Not to talk about the problems but to provide solutions and implement them.
Trust
In yourself, in your colleagues and in the good side of everyone.
Community
Work as a team with your teammates and respect other people's opinions.
Empathy
With you, with people and with animals.
Your level of studies
What matters to us is your personal involvement to protect animals. If you think that the Zoo of the Pyrenees Foundation is the right place for you, contact us regardless of whether you have a university degree or if you have not finished high school.
Your nationality and language
We must be able to communicate with you in at least one of the following languages:
Catalan / Spanish / English / German / Czech
What do you have to do to work with us?
See for yourself what we do at the Zoo of the Pyrenees Foundation.
Think about what you can contribute on a personal level to achieve our goals and why you want to work with us.
Send us an email specifying why we should include you in our team. Add your CV.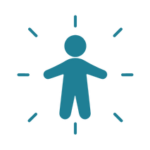 If we consider that you are made of the right stuff to become a valuable member of our team, we will arrange a meeting with you.
In a dynamic environment where every member of the team is a key player, you can take control of your destiny and achieve the life of your dreams.
Take the opportunity to become a person who inspires others with your personal values and successes.