During February we have not been able to generate enough income to cover our expenses. Our economic cushion is starting to thin.
However, we are proud of the commitment of the people who support us. Many thanks to all of you who make our work possible.
Feeding of the refuge animals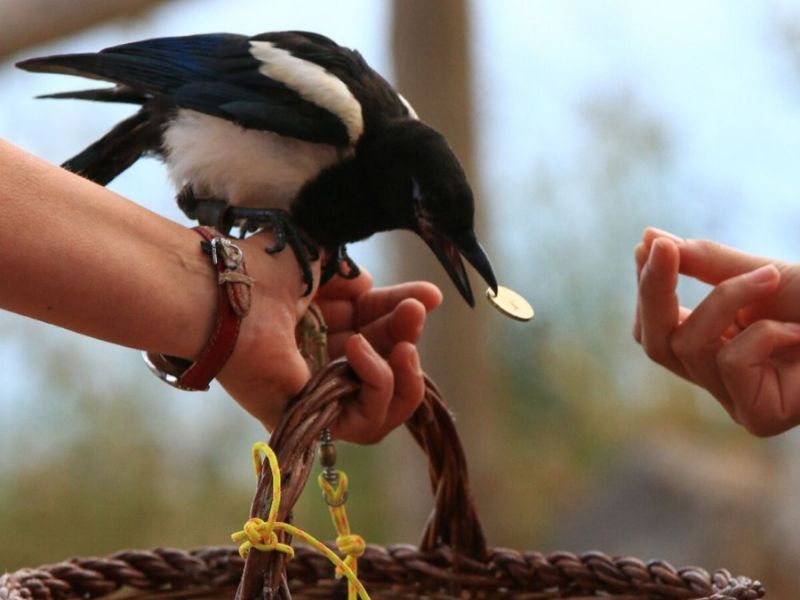 The refuge is currently home to 150 animals of 55 different species.
The purchase price of food and medicines is €1,783.32
This price is covered by our Teamers and also by the donations collected by the magpie Hisenda during the birds of prey show.
€147 Teaming
€78.13 Magpie Hisenda
€ 1,558.19 Economic reserves Foundation
Rescue Center
During February we have received 5 animals. 1 peregrine falcon and 4 young pigeons that fell from the nest.
The average monthly cost of veterinary care is €3,400. This price is covered by the dues paid by our members and godparents.
797.36€ Dues for members and godparents
€ 2,602.64 Economic reserves Foundation
Current zoo expenses
Expenses
€ 8,723.17 Employees
€ 2,463.77 Solidarity store
€ 1,143.66 Maintenance
€792.03 Supply
€471.30 Accounting
€146.32 Communication
€18.81 Bank
€ 13,757.85 Total expenses
Incomes
€ 7,014.02 Tickets
€ 1,124.70 Solidarity store
€ 519.18 Gift Vouchers
€242.50 Bar
€ 8,900.40 Total Revenues
€ 4,857.45 Economic reserves Foundation
Fence for fallow deer
We continue building. The idea was that donors would cover the costs, but in reality the construction is largely paid for out of our economic cushion. So far, the purchase of material has cost €11,997.82.
February expenses: € 358.84 Purchase of material
0,00€ Donations
€ 358,84 Zoo reserves
New space for Helen the genet
The price of the new installation is approximately €2,000.
We cannot assume this price. It is the donors who are involved in raising funds for a new space that Helen deserves.
€827.13 Raised on Facebook and Instagram
€267.34 Raised on the WEB with occasional donations
€52.20 Raised at the zoo
€853.33 Still to be collected